2023-11-24
I borrowed this concept from Tom Whitwell as a way of cultivating a habit of curiosity. You can read his 2023 version here.
My 2023 highlights: I joined Macro Oceans full time, launched a low carbon cosmetics ingredient (if you want to see it in a consumer product, check this out) and built Recap Roswell, an AI-based summarizer of our local city council meetings.
Here are 52 things I learned along the way:
The most common noun in the English language is time. Dr. Dean Buonomano
The cinnamon you use is a cheap substitute. USA Today
As a share of the occupation, there are twice as many female fighter pilots as there are male kindergarten teachers. Richard Reeves
More than 5 million children were homeschooled in the US in 2021, up from 13,000 in 1973. George Mack
Randomly buying Lego sets provides better returns than most VC firms. Will Manidis
The current mortality rate for the opioid crisis in the US and Canada is worse than the peak of the HIV/AIDs epidemic. The Conversation Bonus: Overdoses are the leading cause of death for people under 45 in the US. George Mack
The dodo was a species of pigeon. Wikipedia
Squash, zucchini, cucumbers, and watermelons are all from the same plant family. Matthew Perkins
How Cocomelon gets made: A child sits in front of a TV watching an episode; an adult stands nearby doing household tasks; if the child's' attention drifts from the at any point, they go back and amp up the interestingness. Maryanne Wolf
American cheese was invented in Switzerland. Discovered via the Kroger online grocery app and confirmed via Thrillist. Aside: The food facts from the Kroger App are the most surprising thing about the 2023 list. They're great! If the Kroger App team is out there, well done!
A brand new ladder fire truck costs just under $1.5m ($1,449,853 to be precise). The Atlanta Journal Constitution
Most of the placebo effect is just reversion to the mean. Jonatan Pallesen
Charles III is the largest landowner in the world, followed by the Catholic Church and the Inuit People of Nunavut. Madison Trust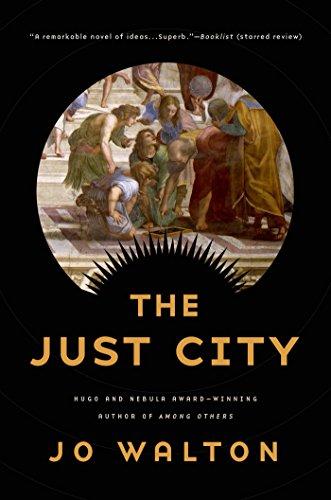 Right now, I am thinking a lot about:
How to use seaweed in every day products
Real world applications of LLMs
Ecosystems, and how to build them
Trust, and how to foster more of it
If you think we'd have an interesting conversation about these topics or something else all together, reach out (jdilla.xyz@gmail.com) or book a meeting.